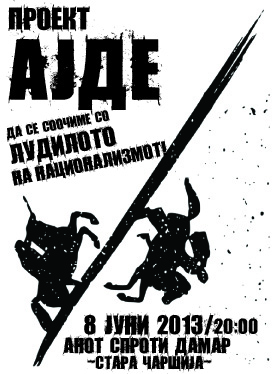 Nationalism, at the service of…?
The historical disciplines at the forefront of the nationalist ideology.
Demystifying the national symbols: what do the Sun of Vergina, Alexander the Great and the Greek feta-cheese have in common?
The price that we all pay for the causes of the nationalist ideology.
A presentation of the book: "Overcoming the borders and the nations. A common front against nationalism". A discussion.
The 8th of June, 2013/20:00
The Han(Caravanserai) across Damar-The Old Bazaar in Skopje